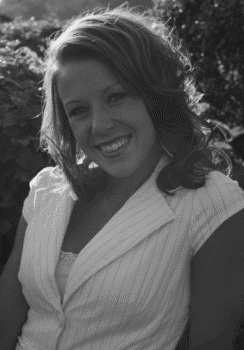 Chrissy Popadics and Ian Johnson, the couple I talked about a while back, will get married on Saturday, July 28th.
On New Year's night, January 1, 2007, Ian Johnson rushed for 101 yards on 23 attempts to lead Boise State to a dramatic 43-42 victory against Oklahoma in Overtime. Right after the game, Ian proposed Chrissy Popadics on the sidelines.
TV cameras were there and captured the moment and broadcast it to a television audience nationwide. It was seen later on news worldwide and became a worldwide news story.
Now, since the couple is getting married on Saturday, the couple has received more than 30 letters protesting the marriage because of "racial issues". Ian Johnson is black and Chrissy Popadics is white.
Most of the letters have been sent to the Boise State Football Office, talking about the author's dissatisfaction of the wedding of an African-American man to a Caucasian woman.
The letters are in police custody, and the wedding is on as scheduled for this Saturday. Security guards will work the wedding, making their presence known.
Chrissy Popadics and Ian Johnson have told the media that they're not going to let the ignorance of a few people ruin their special wedding day. They would rather put their energy into something that means a whole lot more – their marriage.
There's a lot of other people talking today about Chrissy Popadics and Ian Johnson:
America's sweethearts forced to hire private security
Ian Johnson and Chrissy Popadics Will Marry on Saturday
Ian Johnson and Chrissy Popadics Have to Hire Security For Their Wedding